Hearing loss is common. In fact, "Approximately 15% of American adults (37.5 million) aged 18 and over report some trouble hearing," reports the National Institute on Deafness and Other Communication Disorders. But despite its prevalence, only 20% of people who could benefit from hearing aids actually wears them, according to the Hearing Loss Association of America.
If you think you're experiencing hearing loss but are hesitant about seeking treatment, review our list of reasons why you should treat your hearing loss this year below.
Better Hearing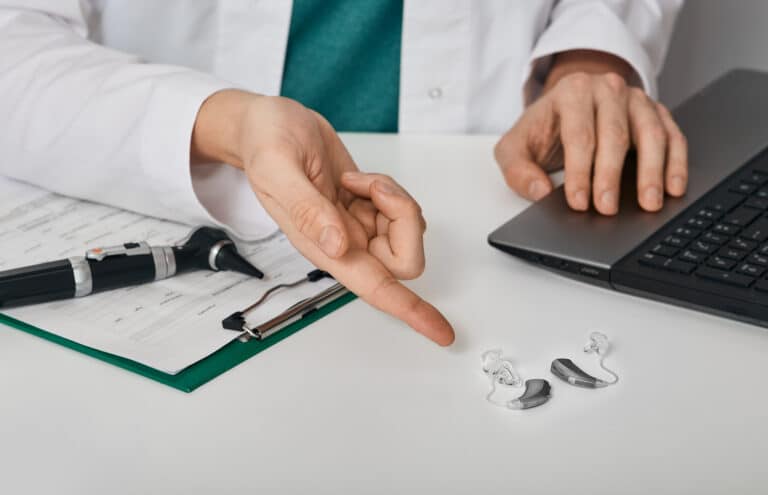 This is the most obvious reason you should treat your hearing loss: You'll be able to hear better with hearing aids than you can without.
Superior Communication
When you can actually hear what your conversation partner is saying from across the table at the Hazel Room on Hawthorne, you can respond with confidence.
Stronger Relationships
Any couple's counselor will tell you that healthy communication is key to healthy relationships. When you're communicating better, your relationships with all your loved ones will be stronger.
Less Fatigue
Straining to decode sounds and follow along with conversations can be draining. According to one 2021 study, "Hearing-aid fitting led to a significant reduction in listening-related fatigue… in the intervention group compared to the control group."
Improved Mental Health
When you can't hear well, you may feel anxious about mishearing someone and responding inappropriately, which can ultimately lead to social withdrawal. This is a well-known risk factor for depression. Hearing aids can help you navigate the world with more confidence and happiness.
Increased Safety
Not only can untreated hearing loss make you miss important warning sounds like shouting, car horns and fire alarms, it can also jeopardize your ability to balance. Researchers at Johns Hopkins found that those with untreated hearing loss have three times the risk of falling. Hearing aids can help keep you oriented and prevent a fall or other accident.
Greater Cognitive Health
Another research team at Johns Hopkins established a strong link between hearing loss and dementia. Fortunately, yet another study found that wearing hearing aids can prevent or delay a dementia or Alzheimer's disease diagnosis.
For more information or to schedule an appointment, call PDX ENT today.