The 21st century has seen unprecedented advancements in the fields of science, technology and medicine. Each year brings about exciting discoveries in audiology that are changing perceptions about hearing. As leading Portland hearing loss treatment providers, the expert audiologists at PDX ENT understand the importance of keeping up with the most cutting-edge developments to provide our Portland hearing loss patients with the very best in audiological care. Read on to learn more about 2014's most influential and interesting research findings.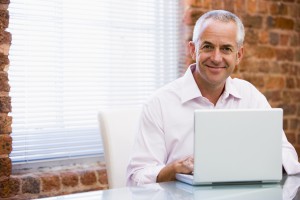 Understanding the Underlying Causes of Hearing Loss
Audiologists believe that the first step in curing hearing loss is to identify its underlying causes. This year, Portland hearing loss experts were ecstatic to get one step closer to solving this important puzzle. In an experimental research study, scientists identified the three gene mutations that cause 70% of the most common hearing impairments.
Researchers from Stanford and Scripps Research Institute also discovered two other genes vital to hearing development: the ATOH1 gene, which influences hair growth on the cochlea (a part of the inner ear), and the Tmie gene, whose mutation is one cause of congenital deafness. With more research on these revolutionary findings already underway, audiologists in Portland and throughout the world hope to soon be able to prevent and even reverse hearing loss using gene therapy.
Developing a Cure for Hearing Impairment
Skin cell therapy has long been considered a potential technique in curing hearing loss by Portland's top audiologists. This year, researchers at Stanford University got a few steps closer to successfully using skin cell therapy techniques to repair inner-ear damage and cure sensorineural hearing loss. Skin cell research in 2014 focused on two potential methods: the first aims to stimulate cellular growth from within the inner ear to restore hair cells on the cochlea; the second looks to grow new, functional sections of the inner ear from a person's skin cells to replace damaged tissues.
Researchers at the University of Michigan also focused their most recent studies on restoring hair growth in the inner ear. After proving the connection between a protein called NT3 and hearing health, they successfully restored hearing in mice with moderate to severe noise-induced hearing loss by manipulating their ears' genes to boost protein production.
With the world of audiology advancing rapidly, everyone in Portland with hearing loss should be aware of the improvements in hearing treatments and hearing aid technologies. Find out more about the latest developments in hearing loss treatment that could benefit you by scheduling an appointment with one of our friendly and knowledgeable audiologists at PDX ENT today!