Because hearing aids are subject to extreme conditions, you should have your audiologist clean and check them on a regular basis. This will increase their performance and help extend their life. Moisture, heat, earwax, dirt and debris can all wreak havoc with the internal components. Clean and check appointments are the best way to ensure your hearing aids are working properly. For a nominal fee, you'll receive a thorough inspection of your hearing aids. The receivers, microphones, control buttons and battery doors will all be cleaned, and your hearing aids will be tested to make sure they are performing to standards. Clean and check appointments are especially important if you are planning a trip away from home. Nothing can put a damper on a vacation faster than being unable to use your hearing aids!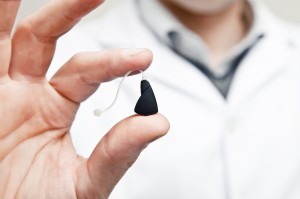 Following a few important steps at home can help keep your hearing aids operating smoothly, as well. These tips will help optimize performance:
Wash and dry your hands before handling your hearing aids.
Clean your hearing aids daily using a soft, dry cloth.
Do not use water, solvents, cleaning fluids or alcohol.
Clean your hearing aids over a soft surface to prevent damage if dropped.
Store your hearing aids in a protective container to prevent moisture, dust and dirt from contaminating them.
Check for blockages on the microphone inlets.
Test the batteries frequently.
Use a listening tube to perform "listening checks" to ensure the sound from your hearing aids is clear. If it is weak or scratchy, make an appointment with your audiologist.
Do not make any adjustments or repairs to your hearing aids yourself.