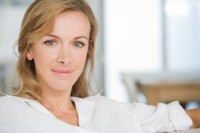 Hearing aids will enhance your ability to communicate and dramatically improve your quality of life. You'll receive the maximum benefit if you are proactive and follow certain hearing health and maintenance guidelines.
Hearing loss is progressive. Plan on having an audiogram every two years to determine if your hearing aids should be reprogrammed to compensate for any additional loss. Wear them on a daily basis to allow your brain time to relearn sounds. Do not miss any regularly scheduled appointments.
Taking care of your hearing aids will help extend their life. Clean the earmolds daily to remove any buildup of earwax, and regularly check the plastic tubing for debris. Moisture can cause damage: remove your hearing aids before taking a shower or going swimming, and do not use alcohol or cleaning fluids on any of the parts. Also avoid hairspray and aerosols. Do not expose your hearing aids to radiation from x-rays. Do not attempt to repair your own hearing aids – take them to a professional.
Batteries are one of the most important components of hearing aids. Replace them routinely, as the average battery life is 7-10 days. Turn off your hearing aids at bedtime and keep the battery compartment open to allow moisture to evaporate. Store batteries at room temperature and refrain from carrying loose batteries in your pocket or purse. Newly purchased hearing aid batteries are sealed with a tab to ensure freshness. Do not remove this tab until you are ready to use the battery. Once the tab is removed, allow the battery to charge for 30-60 seconds before inserting into the hearing device.