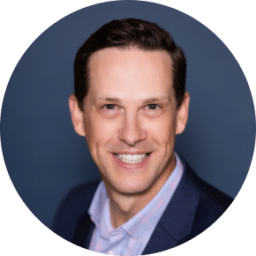 Dr. Furr is the President of the Oregon Academy of Otolaryngology and serves as Division Chief of Otolaryngology at Legacy Good Samaritan Hospital in Portland. Dr. Furr grew up in western Pennsylvania. He attended Tufts University in Massachusetts, where he earned his degree in Bio-psychology while representing the University as a NCAA Division III Varsity Soccer player. Dr. Furr completed his premedical studies at Harvard University. While attending Jefferson Medical College in Philadelphia he was elected to the Alpha Omega Alpha (AOA) honor medical society. Dr. Furr then completed his internship and residency training in Otolaryngology/Head & Neck Surgery at Oregon Health & Science University. Dr. Furr then spent a year in Fellowship training under the direction of Dr. Harry Mittelman, a leader in Facial Plastic & Reconstructive Surgery, a subspecialty of Otolaryngology.
Dr. Furr has conducted and published research in wound healing, reconstructive surgery of the head and neck, cleft palate treatments, and cosmetic facial plastic surgery. Dr. Furr has been published in multiple peer-reviewed journals, has co-authored medical textbook chapters, and has had the honor of speaking at national specialty meetings.
Dr. Furr is Board Certified in Otolaryngology/Head & Neck Surgery. His practice includes the diagnosis and treatment of a broad spectrum of Ear, Nose, and Throat disorders, as well as Cosmetic and Reconstructive Facial Surgery. While his primary focus is in functional and cosmetic surgery of the nose (rhinoplasty), Dr. Furr is also experienced in the use of minimally-invasive techniques to combat aging, injectables, and dermal fillers. His interests also include management and surgery for sinus disorders as well as surgical treatment of skin cancers. In his free time Dr. Furr enjoys spending time with his wife and children, practicing astrophotography, playing golf, and downhill skiing.