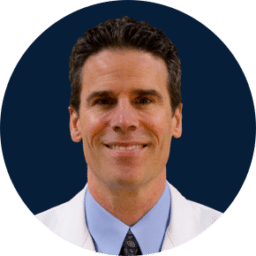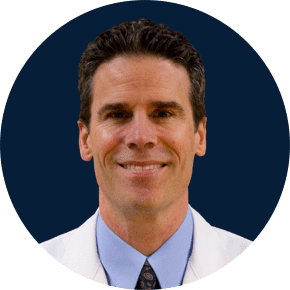 Dr. Hertler was raised and attended school in Wisconsin. As an undergraduate at the University of Wisconsin–Madison, he earned his bachelor's degree in zoology. He was honored as the Outstanding Male Senior as a result of his academic and extracurricular achievement. At the University of Wisconsin Medical School, he served as class co-president and was elected to the AOA (Alpha Omega) honor society.
He completed his residency in otolaryngology–head and neck surgery at Oregon Health Sciences University and is board certified in otolaryngology–head and neck surgery. He has been in practice since 1990 and has been selected three times by his peers as one of Portland's "Top Doctors," most recently in 2015.
While his practice includes the full scope of the specialty, he has a special interest in the care of children with ear, nose and throat problems and the treatment of nasal and sinus conditions. Dr. Hertler is a strong believer in continuing medical education. As a result, he is able to provide current and innovative treatment techniques for chronic sinus conditions, snoring and a wide range of other conditions affecting the head and neck area.
Outside of work, Dr. Hertler enjoys spending time with his family, including his two boys. Hiking, camping, mountaineering and road and mountain biking are his favorite past times.
Known for his gentle touch and compassionate care, Dr. Hertler strives to deliver the highest quality care to his patients of all ages.